It has been 10 years since Babolat launched Drive Max 110. And since 2013 the racquet is reigning and is still one of the best choices to buy. Pretty much all tennis lovers have great ideas about it. But some people just heard about it but don't know in detail.
Again some people just think of it as a backdated one. What do you think about it? Well, my honest opinion would be it is still one of the best tennis racquets to buy in present. No need to wonder as I am currently using one of these racquets and getting satisfactory service.
Well, this content is all about the Babolat Drive Max 110 Tennis Racquet review. As a professional tennis player, I have already used lots of tennis bats and I decided to share one certain racquet with them.
Surely, some racquets from Head and Wilson blew my mind but still, I would go with Babolat for certain reasons. After reading the whole review racquet you must get why it is still one of the best. So, let's dig in.
Babolat Drive Max 110 Tennis Racquet Review with A Comparision
See below the comparison Babolat drive max 110 reviews vs Babolat drive max 100 Os which one is better let's check it out. Readout carefully because it same feature and some features will match.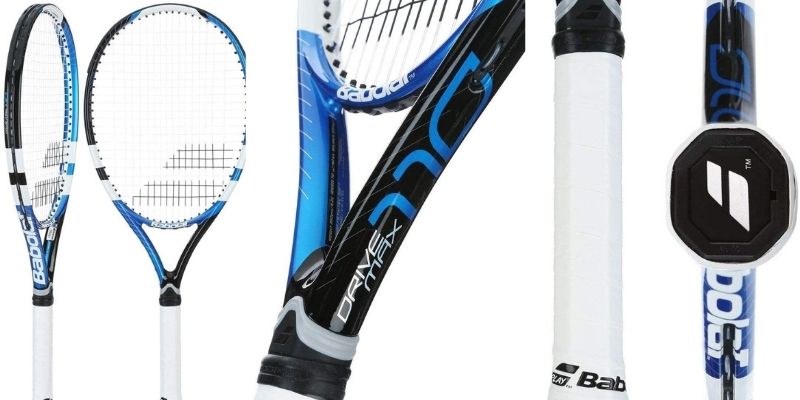 Primary Features of Babolat Drive Max 110 Review
First, I will show you the specification and primary features of the racquet. Babolat is an unbeatable tennis racquet. Now, let's have a look.
Head size: 110 Sq. Inches (710 sq. Cm)
Material: Graphite
String pattern: 16 x 20
Length: 27.5 inches (700 mm)
Weight: 9.2 ounces (Unstrung), 9.8 ounces (Strung)
Swing weight: 302
Cross-section: 27 mm straight beam
Balance: 2 points head heavy
Grip type: Syntec Soft
String tension: 50-55 lbs
Racquet type: Pre-strung power
Technology: Elliptic Geometry Frame & CCT
What did I like?
Here are some facts I felt highly advantageous about the Babolat drive max 110 tennis racquet.
Very comfortable to hold.
Finding a sweet spot is easier.
Don't feel like a burden.
Looks great in design.
Twisting resistant and vibration resistant technology
The Beneficial Features Babolat Drive Max 110
1. The Lightweight Feel
The overall weight of the racquet is 9.8 ounces, which is quite an ideal weight. Without strung it's 9.2 ounces. So, if you feel the Babolat power series racquets are too heavy you can switch to drive max 110. Compared to them they are pretty much lightweight, especially perfect for the intermediate and pro players.
Well, I would consider it as a middleweight racquet. So, you are not gonna face any power-hitting issues. Moreover, you'll get it more comfortable while swinging it faster for making power shots. Finally, I found 2 major benefits of being a medium-weight. First, faster shots, and second, easy handling.
2. Powerful Shots
Whether it's a forehand or backhand shot it will be more powerful having the Babolat Drive Max 110 racquets. The main reason behind this is the graphite construction. The overall construction adds more power and reliability to the racquet.
So, you must feel every shot better than before. You'll be glad to know that you will get every shot under control. So no chance of hitting it out of the court. However, sometimes you have to adjust a bit. One more benefit is it feels very comfortable and easy on the hands. So, volleying is also easier with this one.
3. Favourable Head Size
You have already noticed the head size of the racquet is 110 square inches on the feature section. Undoubtedly, it is a little larger head compared to a random racquet. The smaller head size is 95-100, the ideal size is 100-110 and the larger size is 110+ square inches.
So what are the real benefits of this size? Simply getting the sweet spot is easier with this racquet. You can also transfer good energy with every shot when you find the perfect spot for hitting.
4. Moderator Swinging Racquet
Babolat Drive Max 110 is considered a slow to moderate swinging type racquet. When you'll hold it you'll feel it lightweight but when after making a shot you'll experience a medium-level swing. However, compared to any power series bat it wouldn't be that great but still will be enough to hit hard.
I found the swing weight of Babolat drive max 110 tennis racquet specs is 302 to 311. So, you won't have to put high pressure on your wrist to strike hard.
5. Perfect String Pattern
I have already mentioned the Babolat drive max 110 tennis string pattern. It is designed with the string pattern 16 x 20. The specialty of this pattern is the better spin capability. Plus, you'll get better control on the bat. Especially, the combination of comfort, easy swing, and control lets you hit every shot like a pro.
Another major benefit of the 16 mains and 20 crosses string pattern is the perfect serving. At first, I found this racquet easier to serve on the perfect spot. Later I found it's because of the string pattern.
However, you may not get the full advantage of the string pattern if it is strung with cheap nylon material. Here is Babolat drive max 110 tennis racquet stringing instruction for you. To overcome this string problem you can restring the racquet with quality string.
6. Use of the Most Advanced Technology
Babolat Drive Max 110 is clearly ahead compared to other racquets considering the use of modern technology. The trademark of Babolat CCT (Cortex Comfort Technology) is used in this racquet. The special thing about this feature is the filtered vibration.
When you get a high-frequency sensation while hitting it'll filter it and let you shoot without having trouble. Again when it is a low-frequency sensation it'll preserve it and let you feel the ball more efficiently. It's an inbuilt feature of the racquet. The interface of the handle and frame is designed in a different way to include this feature.
Moreover, the use of Elliptic Geometry Construction Technology is another beneficial feature of this racquet. The main benefit of this feature is it prevents excessive twisting and enhances the overall power. You'll get more benefits from this while serving. It will be more powerful and more perfect. Compared to the random racquets this one is 20% stiffer.
7. Ideal Grip Size
Another advantageous fact of this racquet is the comfort grip. The grip of the racquet is made of Syntec Soft Material. Plus, the use of the CCT feature has made it ideal for users. Fortunately, you're going to get great support against high-frequency shots. Moreover, holding the racquet you'll feel comfortable.
The racquet comes with two grip sizes; 1/4 and 3/8. I have experience with both of them and nothing was different. So you don't have to worry about it. Finally, I loved it the most because it works great against sweat. Firstly there won't be lots of sweat and even if your hand sweat the grip won't be oily and create slipperily.
8. Long-lasting Performance & Stylish Design
Before purchasing any racquet we always calculate the fact of how long I will get the service from this purchase. No worries when it is Babolat Drive Max 110 because it is made of high-quality materials and a strong yet comfortable grip. Plus, there are soft paddings inside the grip for extra comfort.
Now about the design. Surely, anyone will love the black and blue design of this design. Holding it in your hand you must get a professional feel and look.
Did Anything Disappoint Me?
Well, I found a little couple of things a bit disappointing. First, there is no additional cover or bag with a bag. So, you may have to purchase an additional cover for this bag. So, it'll probably increase the cost.
The next thing is stiffness. The racquet is quite stiff and that's ideal for the experts and intermediate players. So, if you're a beginner you might not get it appropriate for you. So, I would recommend this racquet for intermediate and professional tennis players.
Comparison between Babolat Drive Max  110 Vs Babolat Drive Max 110 OS
These two racquets are completely the same but the size, and grip size matter. But all other functions and features are the same so don,t be confused to purchase these products, Babolat is the number one tennis racquet brand feel free to buy it. Cheers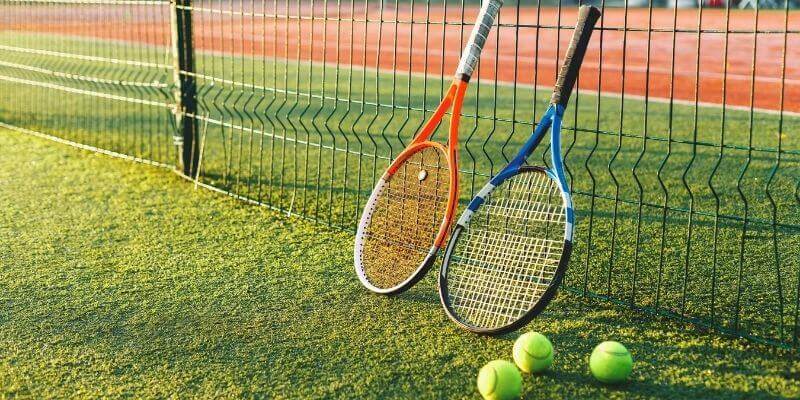 My Experience with Babolat Drive Max 110 Tennis Racquet Amazon
I have already explained the Babolat max drive 110 review and now I am about to share my experience with this product. For sure it is one of the best tennis racquets I have ever used and I reviewed it only because I feel it is worth buying. Overall size, construction, durable and style combination, price, latest technology use, everywhere the racquet is perfect.
I have got a very long-lasting service from each of them. I also improved my overall skill by having this racquet. But keep in mind one thing, this racquet won't be an ideal choice for the newbie players. Other than that you can purchase this one by closing your eyes.
Final Verdict
I am eagerly waiting to know your response as you have already read the Babolat drive max 110 reviews. I tried my best to cover every single detail of the product with a proper explanation. I didn't only review the positive sides, I also explained some negativity of the products though none of them would be any serious issue I guess.
Finally, I have discussed my experience. So after reading the whole article it will be easy for you to set a choice for your next tennis racquets. In the end, I want to mention that you're never going to fail if you purchase a Babolat drive max 110 tennis racquet.