The performance and playing style of a tennis player significantly relies on the tennis racket. So, selecting the reliable one according to the playing style is essential. You might have seen that all tennis rackets aren't designed following the same technology. Each racket is unique in its characteristics.
Further improvements happened in rackets over time, and different models are available in the market. Babolat Drive Max 110 vs. Head TI S6 are both popular among casual players. They are similarly good but before buying, read this guide carefully and learn which one is the better option.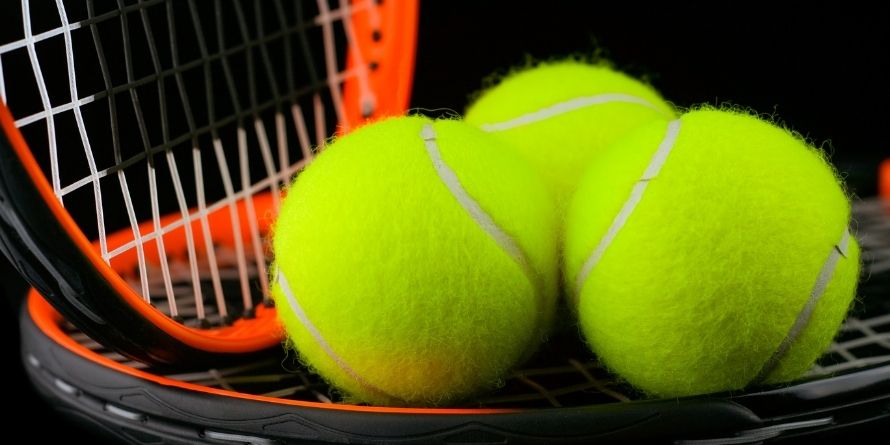 Babolat Drive Max 110 vs Head Ti S6 | What are the Key Differences?
By learning about the features and benefits of these 2 rackets, we will be able to identify the key differences. And below is the comparison between the two racquets. Let's start!
Image
Product
Features
Price

Optimal comfort and maneuverability
A very forgiving option, this racquet is light, powerful, spin-friendly and easy to swing.
Weight: 260 g/9.2 oz
Head size: 710 cm2/110 sq. in.
Length: 700 mm/27.5 in

Price on Amazon

HEAD PERFORMANCE
BEGINNER TO INTERMEDIATE LEVEL
HEAD HEAVY ADVANTAGE
DURABLE TITANIUM

Price on Amazon
1. Babolat Drive Max 110 Tennis Racquet Review
The Babolat Drive Max 110 is designed with quality materials for durability and strength. Also, it is a middle-weight tennis racket, suitable for intermediate to advanced tennis. Due to the lightness of the racket, you get an excellent chance to swing the ball significantly for every tennis stroke you play.
If you are looking for a decent racket that performs according to your requirement, buy Babolat Drive Max 110 without hesitation. This racket is exceptionally cost-efficient since you don't need to worry about repairing it from time to time.
The frame and overall construction are done carefully so that a tennis player gets an extended service period. More importantly, elliptic geometry construction technology is used while constructing the racket. This feature reduces the twisting of the racket when enjoying the game.
Specification
Head Size: 110 sq. in. / 709.68 sq. cm.
Length: 27.5in / 69.85cm
Strung Weight: 9.7oz / 274.99g
Balance: 2 pts HH
Swingweight: 302
Stiffness: 69
Beam Width: 27mm / 27mm / 28mm /
Composition: Graphite
Power Level: High
Stroke Style: Compact-Medium
Swing Speed: Slow-Moderate
Racquet Colors: Black/ Blue/ White
Feature
Offering a luxurious sweetspot
Its maneuverability and 27.5″ length
Drive Max 110 supplies the speed
Leverage for aggressive serving
Singles or doubles player
An easy swinging racquet
Offers huge power and high comfort
Babolat Drive Max 110 Tennis Racquet Review – Features & Benefits
Many tennis players loved the Babolat Drive Max 110 racket for its outstanding ability to provide the necessary power and speed. Some of the key features are discussed below. Read our similar comparison between this racket, Head ti s6 vs Babolat pure drive
Serving
Being a lightweight racket, it produces good maneuverability and smooth transition. Also, the stiff feeling of this racket makes it unsuitable for beginners. The upper hoops are stiff enough to generate stability and power when serving.
More importantly, its string bed has additional space to resist bad spin and ensure better control. Moreover, its extra length offers leverage, so balls played at you can be driven with no time. Swing volleys also receive power for this. As a result, the ball floats quickly on the court.
Grip
Proper holding of the racket is significantly essential in tennis. Keeping this point in mind, the Babolat Drive Max 110 grip is fashioned with Syntec soft material that provides superior comfort and great holding. Also, Cortex Comfort Technology is used to build the grip.
This racket grip comes in 3 different sizes: 4 1/4, 4 1/2, and 4 3/8. All sizes offer impressive stability.
With this racket, you will be able to complete intense practice without losing grip due to sweaty hands. The grip absorbs sweat quickly and dries fast. Additionally, vibrations are also less with this racket.
String Pattern
You will barely find an efficient pattern similar to the Babolat Drive Max 110 string pattern. Its string pattern is so dense and measures 1 by 20". This guarantees shot accuracy by providing sufficient energy when playing a shot. In fact, with this racket, the overall accuracy of serving and shooting gets improved.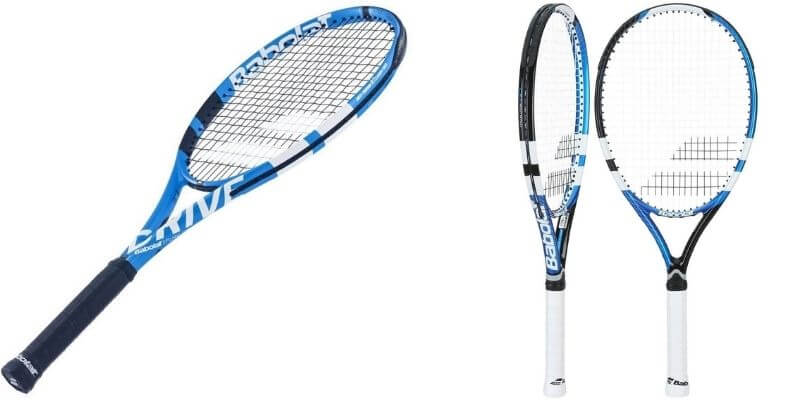 Babolat Drive Max 110 Alternatives
Are you looking for a similar price and lightweight tennis racquets that offer a ton of power? Here is a great racket you should consider.
2. HEAD Ti.S6 Tennis Racquet – Strung
Head Ti S6 is a beginner-level tennis racket that helps take the tennis skill to the next level. This beginner-level racket is also affordably priced. Let's look at its other features of it. The head size is 115 sq. inches, which naturally lets a player hit the ball over the net.
Compared to its class, the head size is the largest. As a result, a tennis player will never miss hitting the ball. For hitting and getting the ball over the net to your competitor, this tennis racket is amazing! Moreover, the sweet spot is dictated by the head size, allowing a tennis player to hit the ball using the ideal power and spin. Furthermore, this head size will help you to contact the ball in your preferred area.
The weight of this racket will impress you the most. It is extremely lightweight, 8 oz. only. Thus, you will never experience a difficult time when swinging it. The lightweight characteristics will take less toll on your shoulders, elbows, and arms.
Specification
Head Size: 115 sq. in. / 742 sq. cm.
Length: 27.75 inches / 70 cm
Strung Weight: 8.9oz / 252g
Balance: 8 pts Head Heavy
Swingweight: 318
Stiffness: 75
Beam Width: Straight Beam Widebody
Composition: Graphite/Titanium Composite
Power Level: High
Swing Speed: Slow-Moderate
Grip Type: Head Cushion Grip
Feature
A lively frame with excellent torsional stability
An extra-large sweet spot (115 head size)
Medium stroke styles seeking
A straight beam, head-heavy widebody
A nice balance of power tempered
Ideal for spin artists with an all-court
Babolat Drive Max 110 vs. Head Ti S6 Comparison – Which one to Choose?
Having explored all the details of the Babolat Drive Max 110 and Head Ti S6, both rackets will get the attention of many players. and Babolat Drive Max 110 vs. Head Ti S6 is various in many features and qualities. Head Ti S6 is a combo of power, large sweet spot, lightweight, and durable, making it ideal for anyone who loves tennis.
If you are a beginner or intermediate player looking for an affordably priced tennis racket, Head Ti S6 would be the best option. The Babolat Drive Max 110 has all the required features that a standard tennis racket should possess.
This racket delivers the needed speed, control, power, and performance. It is a little stiff for beginners but suitable for professionals and tennis lovers who want to improve their skills.
Construction
The word "Ti" in the product names refers to "Titanium." So, you can easily understand that the frame of this racket is made of Titanium, making it an incredibly durable and lightweight racket. Simultaneously, it is promised to give you many years of efficient service.
At the same time, it comes strung with a synthetic head gut, giving its string bed the additional strength to last long and make some deadly shots on the court.
The racket feels extremely lightweight in the hands that allow you to shoot using the required power. If you need to practice tennis or love to play the game for long hours because of the lightweight feature, you will not feel strain or fatigue in your hand.
Explosive Power
Since it is a lightweight tennis racket, don't assume that you will be unable to create the required power when making a shoot. The truth is, this racket is extremely powerful.
A combination of power and lightweight feature, making it easier to play a compact stroke, regardless of the player's height. Furthermore, intermediate and advanced players will also love to play tennis with this racket for this feature.
Besides, air resistance is also eliminated by the lightweight feature. This way, you will be able to create high speed in your swings. Best Tennis Racquet for Men and Women.
String Pattern
The string pattern is another thing that will please you the most. Head synthetic gut makes the string pattern one of the bests in its price range. A player can put some topspin when playing a shot.
More importantly, the string's durability is high. Thus, you can play with it for a long time, and you don't need to rush to a store to do maintenance.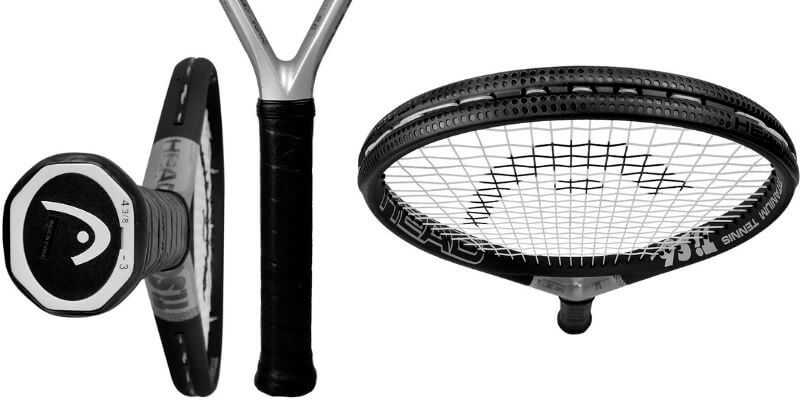 Final Words
When choosing a tennis racket, give priority to your personal preference. Hopefully, this Babolat Drive Max 110 vs Head Ti S6 guide will assist you in getting the right racket according to your playing style.
Both tennis rackets provide the basic needs to improve a player's skill. Select wisely as the improvement depends a lot on the tennis racket. Share your opinion in the below comment box, don't hesitate!