Tennis is a passionate sport in the world and day by day its increasing reputation and players. There are a huge number of players retired and most of them still famous from the past. In this article, we discuss who is the best tennis player of all time and the best tennis player in the world ever.
In any sport that's known to throw new faces regularly, and champion players have established a place for themselves with their extraordinary achievements. Over the years tennis has created many world-famous players.
These great players from the early years were Rod Laver, Margaret Court, John McEnroe, Bjorn Borg, Pete Sampras, Andre Agassi, and Chris Evert later. Their amazing performance and brilliance always show us the icons of the world tennis sport. So legend players never die and provide inspiration.
Now, let.s have a look at the present period of the list of best tennis players in the world. This list is quite big but we make shorten of the top tennis players in the world.
The Best Tennis Players in the World Ranking
1. Roger Federer
Born: August 8, 1981
Basel, Switzerland
Resides: Bottmingen, Switzerland
Turned pro: 1998
Career prize money: $130,594,339
103 career titles
20 Grand Slam Singles Titles: 6 Australian, 1 French, 5 US Open, 8 Wimbledon
Current active player
Roger Federer is undoubtedly the greatest tennis player in the world. He won 20 Grand Slam titles and 310 weeks ranked number one speak themselves at the age of 40. From 2004 to 2008, he went 237 consecutive weeks being ranked first in the world.
The 2017 season was outstanding and won the 2018 Australian Open, which proved to show the world there isn't doubt that Roger Federer was the greatest tennis star of all time as of 2018.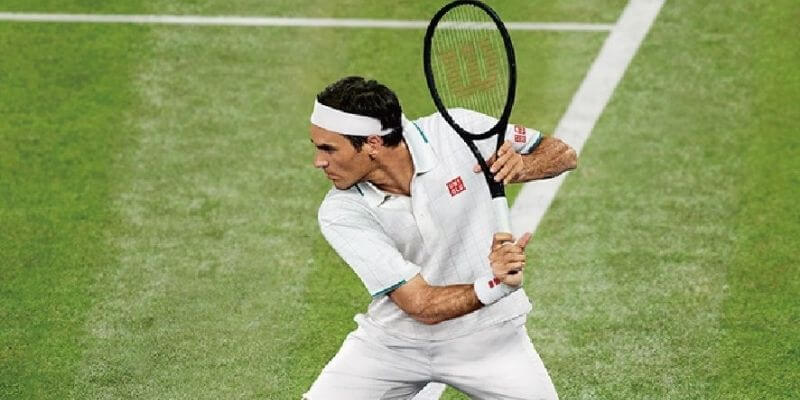 2. Novak Djokovic
Born: May 22, 1987
Born in Belgrade, Serbia
Resides: Monte Carlo, Monaco
Turned pro: 2003
Career prize money: $153,120,635
85 career titles 20 Grand Slam Singles Titles: 9 Australian, 6 Wimbledon, 3 US Open, 2 French
Current active player
At the age of 34, Novak Djokovic was in the late years of his career. At his moment Djokovic is clearly the best tennis player because of the potential win of Grand Slam titles. He already won 20 Grand Slam titles and with a record 344 weeks and counting ranked number1.
In the 2016 French Open title, Djokovic became the eight-man to secure a career of the Grand Slam. By 2021 Novak start to dominate the season with wins at the Australian Open, French Open, and Wimbledon which shows us, he is the top tennis player in the world right now.
He dominated the 2021 Wimbledon Championship by losing just 2 sets and beating Italy's Matteo Berrettini in the 4 sets. Djokovic wins multiple major titles on the all surface and faces the match against the head to head both the other greatest Federer and Nadal.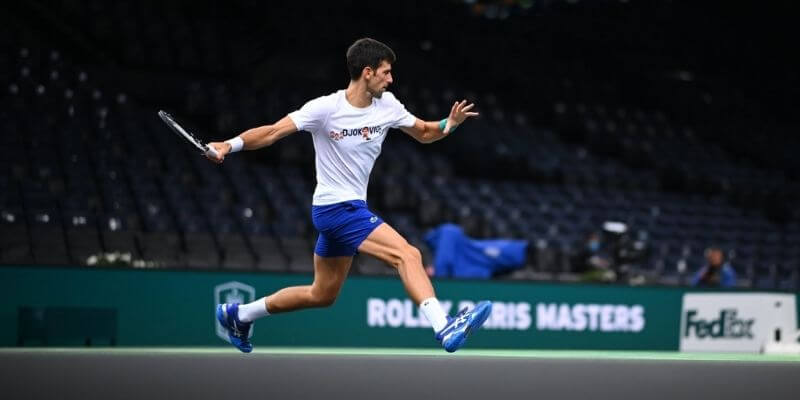 3. Rafael Nadal
Born: June 3, 1986
Manacor, Majorca, Balearic Islands, Spain
Resides: Manacor, Majorca, Balearic Islands, Spain
Turned pro: 2001
Career prize money: $124,961,595
88 career titles
20 Grand Slam Singles Titles: 1 Australian, 13 French, 4 US Open, 2 Wimbledon
2008 Olympic Gold Medalist – Beijing Summer Olympics
Current active player
The world most clay court tennis player in the world, and called "The King of Clay". At the age of 35 years, he earns more than 20 Grand Slam titles and he is the potential player to pass the Novak Djokovic and Roger Federer. Rafael is the greatest clay-court player of all time and no other consideration as a clay-best tennis player.
In the French Open titles, his records have been created by the win the 13th trophy. However, it is very hard to compare from different generations but he has proved that he deserved to think among the best ever alliance players in the court. His 2020 French Open title gives Rafa 20 Grand Slam Championship that ties with the other player like Roger Federer.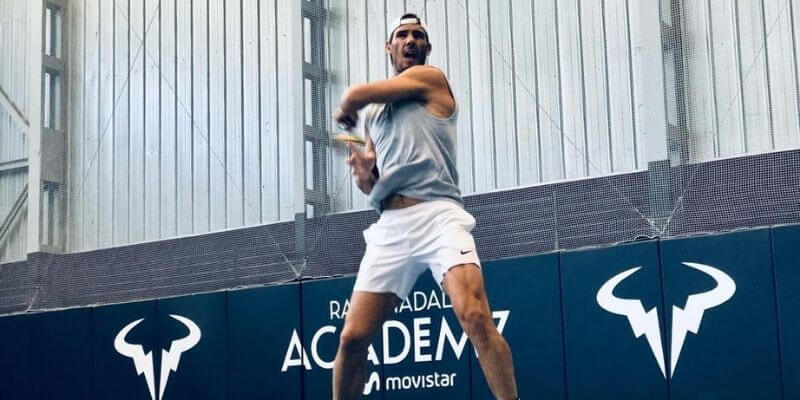 4. Serena Williams
Residence Palm Beach Gardens, Florida, U.S
Born September 26, 1981 (age 40)
Saginaw, Michigan, U.S.
Career record 855–152 (84.9%)
Turned pro-October 1995
Career titles 73 (5th in overall rankings)
Highest ranking No. 1 (July 8, 2002)
Current ranking No. 41 (October 4, 2021)
Prize money US$ 94,518,971
Who is the best women players tennis in the world rank the first name is Serena Williams? In 1999 Serena Williams was 17 years old and became only the second African-American woman to the US Open title. And after Althea Gibson in 1958 in three years. Serena is American banks heavily on her powerful and consistent service and both the forehand and backhand.
She won the maximum number of Grand Slam titles (23) in the Open era and another woman is gunning to equal Margaret Courts (24) record. In the Olympic gold medal in the singles event from London 2012, she won the three doubles titles at the games in 2000, 2008, and 2012.
Serena has been the top-ranked player on the WTA and on eight separate occasions between 2002 and 2017.
Besides, the spending a total of 319 weeks and best female tennis (racquet) players in the world rank No.1 only behind Steffi Graf (377) and Martina Navratilova (332).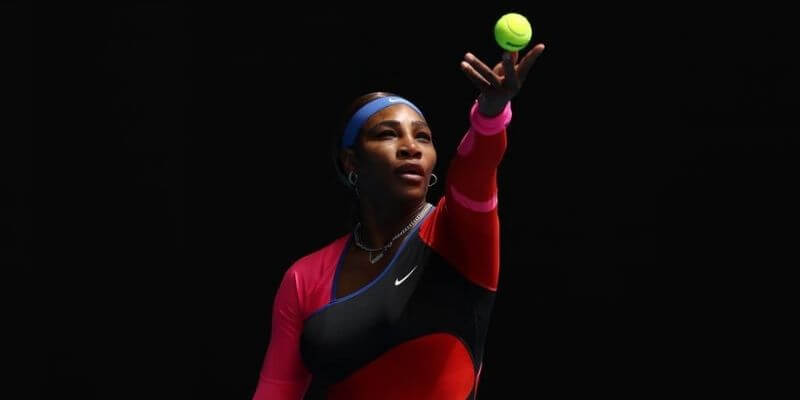 5. Pete Sampras
Born: August 12, 1971
Potomac, Maryland
Resides: Lake Sherwood, California
Turned pro: 1988
Retired 2002
Career prize money: $43,280,489
64 career titles
14 Grand Slam Singles Titles: 2 Australian, 7 Wimbledon, 5 US Open
Inducted into Tennis Hall of Fame: 2007
Pete Sampras is a great player in earlier times on the hard surface. And he dominated on one surface and struggle on another. He came to the hall of fame in tennis in 2007. In his early tennis career, he won the three Grand Slam events over there.
Before he retired no one can judge her ability to consider as best player but in 2002 he was considered to be the top tennis player all-time although some would controversy this. He was the number one ranked player for more than six months and his 14 Grand Slam titles were a big record in the world history in tennis.
Nobody can forget his epic battle with Andre Agassi that made the 1990s an eminent decade for tennis. Pete became the top in US Open in 2002 when he won the match. And it was his last Grand slam. Furthermore, without the French Open title or even a final, we can enlist the best ever.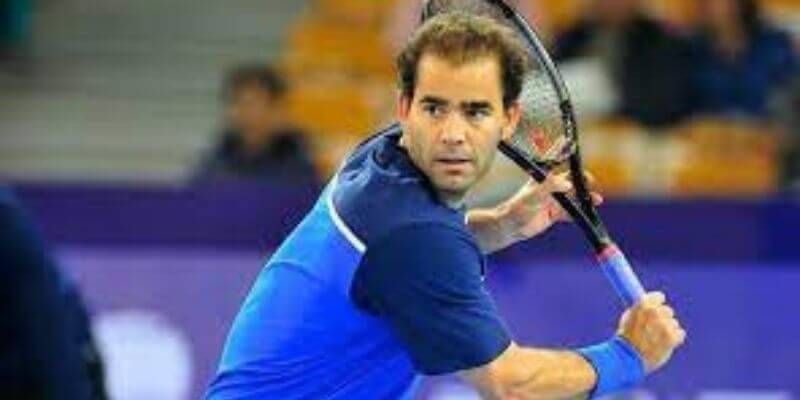 Who is the greatest tennis player of all time?
The Top 10 Greatest Men's Tennis Players of All Time. Check the top player list in 2022
| | | | |
| --- | --- | --- | --- |
| Ranking  | Country  | Name  | Point |
| 01 | Serbia | Novak Djokovic | 11,540 |
| 02 | Russia | Daniil Medvedev | 8,640 |
| 03 | Germany | Alexander Zverev | 7,840 |
| 04 | Greece | Stefanos Tsitsipas | 6,540 |
| 05 | Russia | Andrey Rublev | 5,150 |
| 06 | Spain | Rafael Nadal | 4,875 |
| 07 | Italy | Matteo Berrettini | 4,568 |
| 08 | Norway | Casper Ruud | 4,160 |
| 09 | Poland | Hubert Hurkacz | 3,706 |
| 10 | Italy | Jannik Sinner | 3,350 |
Tennis Tournament
The famous tennis tournament that is held every year and it called tennis Grand Slam so which grand slam tennis tournament is played different tennis court and use various tennis balls.
FAQ
Q: Who is the #1 tennis player in the world?
A: Novak Djokovic(SRB), because her current point 11,540. He moves to 14 tournaments and age 34 years old. He is the best tennis player in the world ever.
Q: Who is the No 1 female tennis player?
A: Best female/women tennis player in the world all-time. The Top 04 List of Women's Tennis Ranking. Frist Ranking, Player name, and ranking point.
Ashleigh Barty 7701
Aryna Sabalenka 6150
Barbora Krejcikova 4708
Karolina Pliskova 4695
Conclusion
There are many tennis stars that are updating but we collect more than 5 tennis players to the list of best tennis players in the world. Both are male and female tennis players enlist this article we collect more tennis player from the new ranking list.